Going Dutch Cohort 19
March 2019
NITC has successfully delivered another Going Dutch export programme with six Northern Ireland companies visiting the Netherlands to meet with potential Dutch customers and/or partners throughout the country over a 3 day period. As always with the multi-sectoral SME Export Programme the companies represented a wide range of sectors, products and services:
GT Exhausts – Emission Control Exhaust Systems for the OEM and aftermarket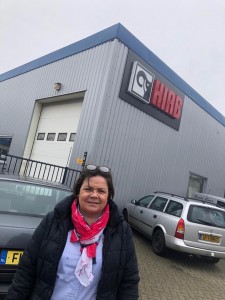 Surge – Mobile optimised live video streaming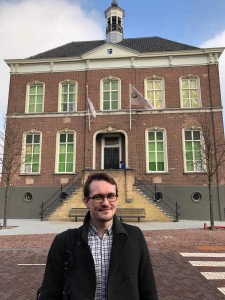 Golden Popcorn – Award winning hand cooked popcorn in sweet and savoury flavours….The Best !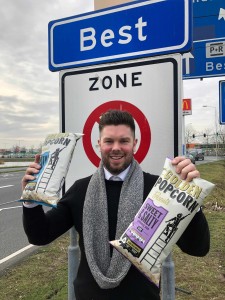 McCue Crafted Fit Out – High quality interior refurbishment and fit-outs for Hotels, cruise ships, yachts and retail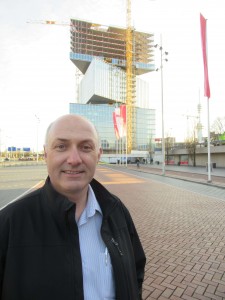 Noisy Snacks – Innovative self seasoning peanuts paired with craft beers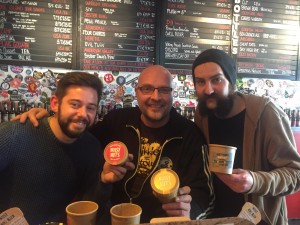 Maxflow Powerwashers – High pressure washers for industrial and agricultural use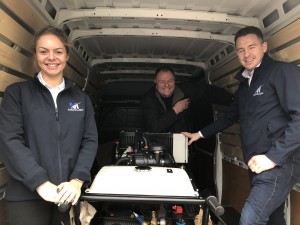 Recruitment will start soon for Invest NI's next Going Dutch programme so do not hesitate to express an interest to your Client Executive.
Six Venture into the Dutch Market
October 2018
NITC has successfully delivered another Going Dutch* programme for Invest Northern Ireland with six companies visiting the Netherlands in October to win business. The companies represented a range of industrial sectors including Construction Materials, Agricultural Machinery, Software / ICT, Sports Performance, Water Management and Asbestos Removal. https://www.investni.com/going-dutch-export-development-programme.html
Pictured as a group on arrival at Amsterdam Central Station, the company representatives travelled throughout the country over a 4 day period to meet with potential Dutch customers and/or partners.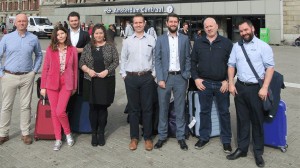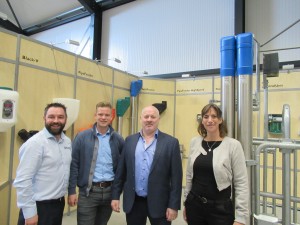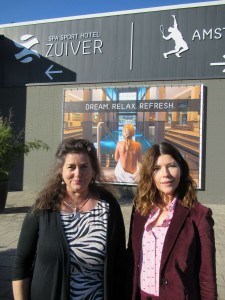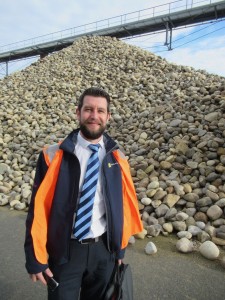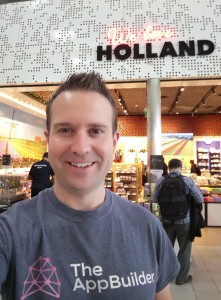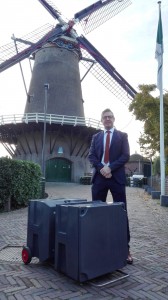 * Going Dutch is a dedicated export development programme, designed to help companies with limited export experience into the Netherlands. Through tailored market research and a series of export focused training and coaching, the programme aims to help companies to develop the confidence, skills and competencies required to export.
Pole Position for Lisburn Castlereagh companies
November 2017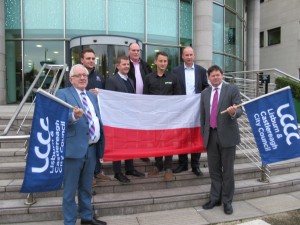 NITC hosted Lisburn & Castlereagh City Council's 1st trade development visit in November 2017. Local Lisburn & Castlereagh were flagged off from their Pole Position by Alderman Allan Ewart, Chair of the Economic Development Committee, following the visit briefing which took place at Lagan Valley Island prior to their departure for Warsaw.
5 companies involved in materials handling, agricultural automation, wood products, heating appliances drove the length and breadth of the country in wintry conditions to meet with potential trading partners.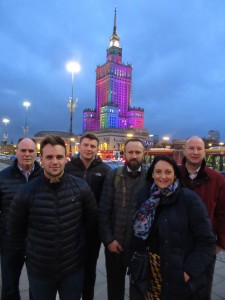 Exportease Seminar
November 2017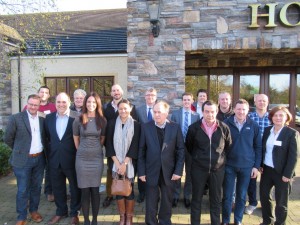 NITC delivered its 3rd ExportEase training session for a group of enthusiastic aspirant exporters keen to know more about selecting and developing sales into European markets.
Benelux Trade Mission
September 2017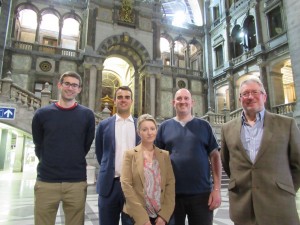 A group of 7 companies participated on Invest NI's Trade Mission to the Benelux (Belgium, The Netherlands and Luxembourg) over a 5 day period. The Mission was based in Amsterdam and Antwerp – the capital of the Flanders region.
Going Dutch
June 2017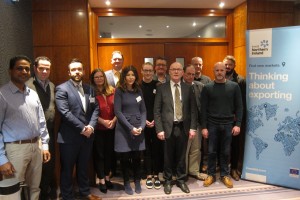 NITC successfully launched and delivered Going Dutch for Invest Northern Ireland's Trade Team from March to June 2017, giving 1st time exporters a foothold into the European market through the Netherlands.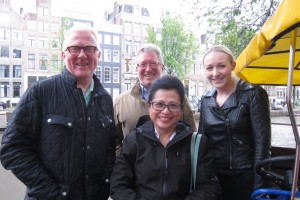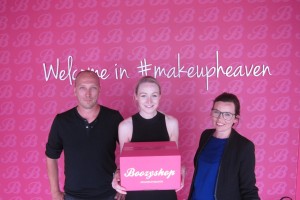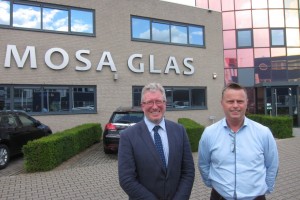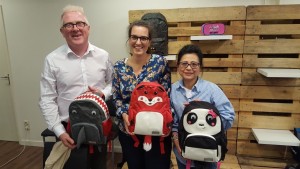 New Year's Trade Visit for Lisburn Castlereagh companies
January 2017
NITC hosted Lisburn & Castlereagh City Council's 13th trade visit to the Netherlands in early January 2017. With preparations starting in late 2016, 5 companies hit the ground running in early 2017. A cross section of industries was represented including electronics, software, engineering, industrial services and lawncare. 30 meetings were held throughout the Netherlands over a 2 day period and the companies were also invited to join the annual Northern Ireland Trade Dinner.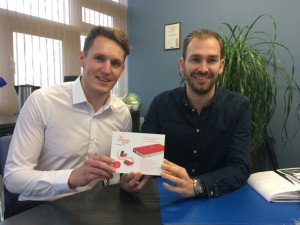 Rick Johnston enthuses importers about the Jumping Jack boosters – ready to power the European market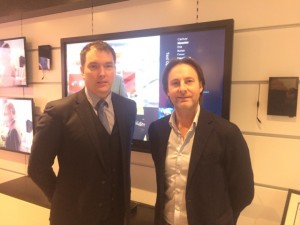 Terry Simpson meets with leading players in the digital signage and narrowcasting markets to pitch VoJo Media.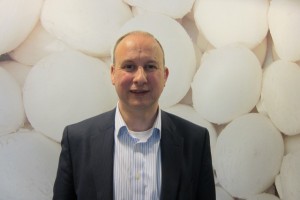 Alan Edwards gets to grips with the size of the mushroom market in the Netherlands – a global leader in this field.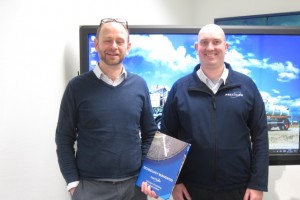 Julian Whitehead of the Precison Group engages with Dutch counterparts involved in industrial cleaning services.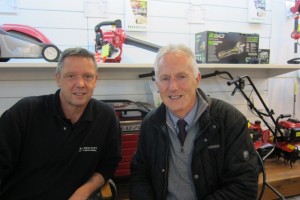 David Johnston meets with Dutch garden tools experts to promote the Gardencare Range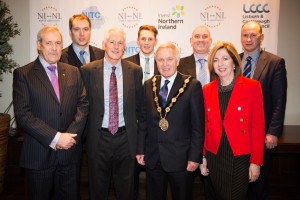 Delegates with dignitaries of Lisburn & Castlereagh City Council at the Network Reception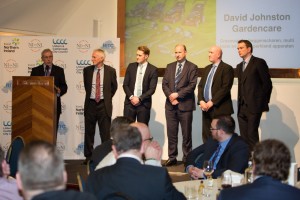 On stage with Cllr Uel Mackin the 5 companies 'pitch' their products to the Trade Dinner attendees
Trade Mission dedicated to Finland
October 2016
NITC has delivered an Invest NI Trade Mission dedicated to Finland for a multisectoral group of businesses from Northern Ireland. Although Finland is not a new market, based on demand, companies spent a week travelling around the country from their Helsinki base. The companies, some of whom are pictured represented engineering, renewables, ICT, health foods, commercial vehicles, scientific digital cameras and the oil and gas industries.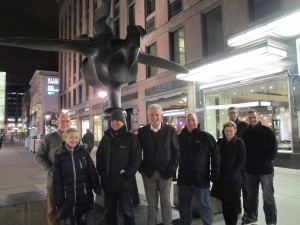 Access to Central European Markets
October 2016
NITC has recently delivered 18 projects for client companies in Hungary, Slovakia and the Czech Republic on behalf of Invest NI. Client companies could choose 1 or 2 markets for a 3 or 5 day mission to access their most relevant Central Eastern European markets.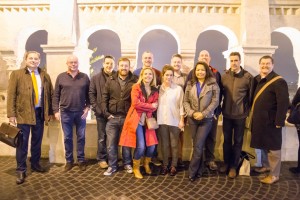 Group pictured at the Halászbástya (Fishermans Bastion) in Budapest.
Going Dutch '16
June 2016
Going Dutch continues to deliver key market intelligence and introductions to selected first time exporters to the Netherlands. The culmination of a 4 month training programme is a market visit or pre-arranged meetings with key partners and customers in the market.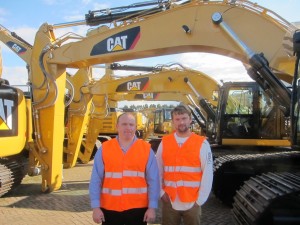 Northern Hydraulics meet with earthmoving, demolition, lifting platforms, and agricultural machinery players.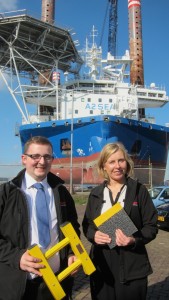 GRP specialist Relinea gain traction with their anti slip products in the Dutch industry.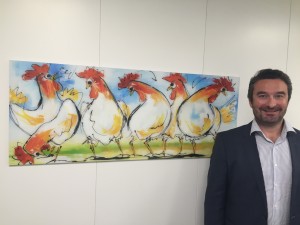 Specialist Poultry Industry software developer Unitas engage with leading growers and processors.
A Dozen Dutch Programmes delivered for LCCC
April 2016
Accompanied by the Mayor of Lisburn & Castlereagh City Council (LCCC), NITC hosted the 12th trade visit to the Netherlands from internationally focused companies in the city. A cross section of industries was represented including telecommunications, ICT, security, engineering and art. Meetings were held throughout the Netherlands and also at NITC's new office in the Zuidas.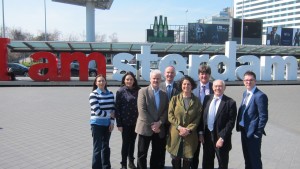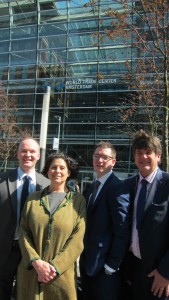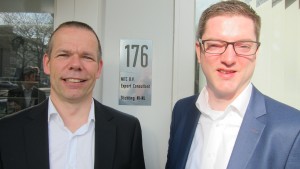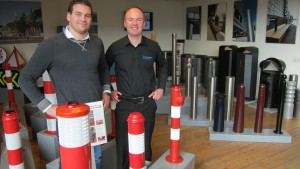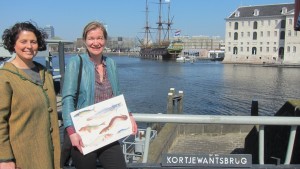 Central European Mission
October 2015
NITC Consultants in Warsaw and Prague deliver another successful Trade Mission for Invest Northern Ireland.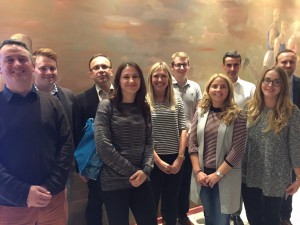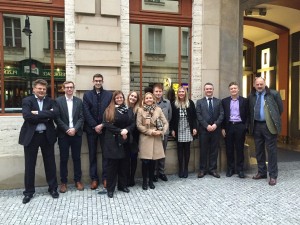 Going Dutch '15
October 2015
Participants on the 15th Going Dutch programme representing food technology, baths, variable message signs, software and protection products are in the Netherlands for a series of meetings and product demonstrations throughout the country.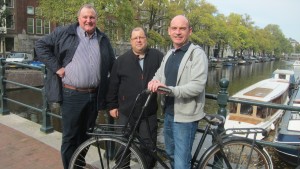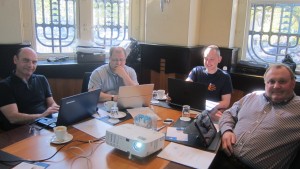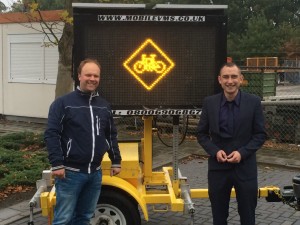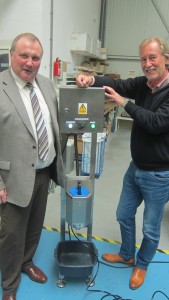 First Time Mission Participants prepare for Dutch Business Development
June 2015
10 companies from Lisburn & Castlereagh prepare to arrive in the Netherlands for the Council's Trade Development programme. The majority of companies are participating on a Trade Mission for the 1st time.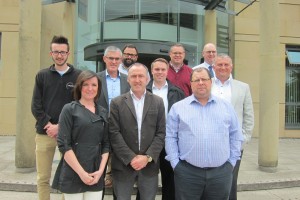 Final Preparation Session in Castlereagh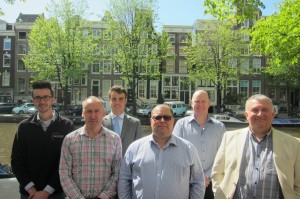 Arrival in City Centre Amsterdam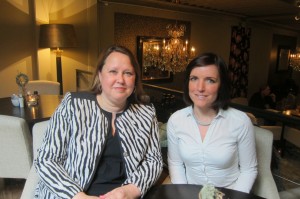 Jude Cassidy meets with Influencers in the Interiors sector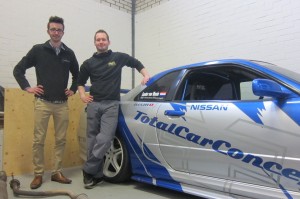 Momentum Motorsport is on a Dutch sales drive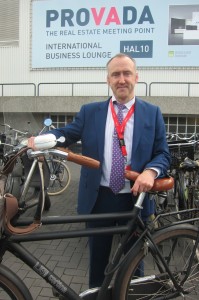 Card Group MD arrives by local transport @ Provada – The Dutch Real Estate Meeting Point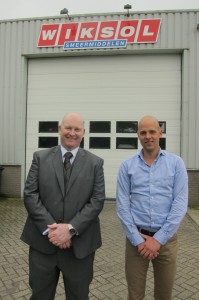 MDS meet with potential business partners
Trade Mission to Nordic Capitals
May 2015
11 companies were involved in over 90 preplanned appointments across the Nordics region, organised by NITC on behalf of Invest Northern Ireland. Below the visiting companies were pictured in Helsinki, Copenhagen and Stockholm.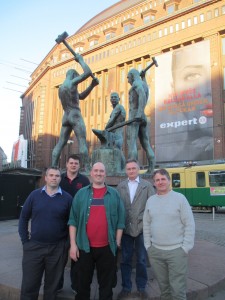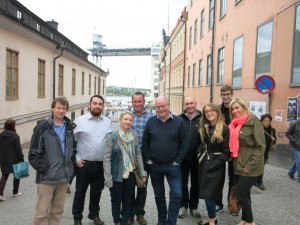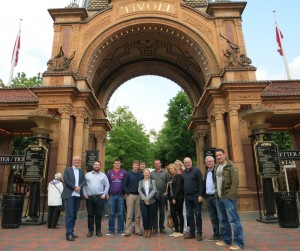 Focus on the Netherlands
April 2015
Going Dutch programme participants representing security, construction, paper and consumer products arrive in Amsterdam for a series of meetings throughout the country.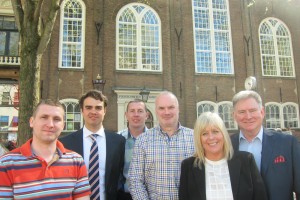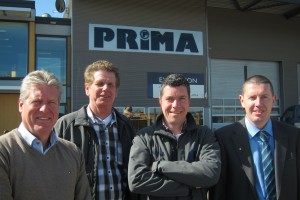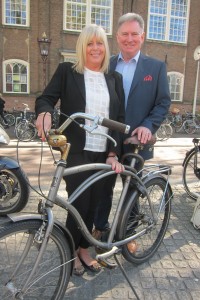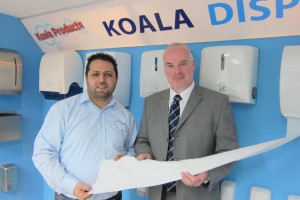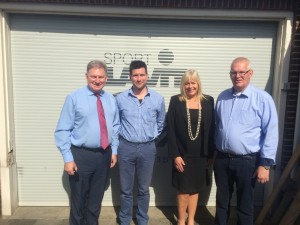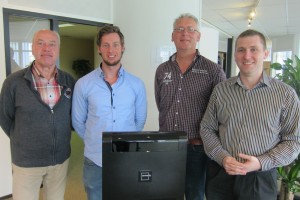 A First to Hungary
March 2015
A group of companies have recently completed Lisburn City Council's First Trade Development Programme to Hungary. NITC set up 26 appointments for 5 participating companies across a range of industrial sectors – engineering, plastics, ICT, and electronics. The group was pictured prior to departure in Lisburn with Mayor Andrew Ewing and Council members and also on arrival in Budapest.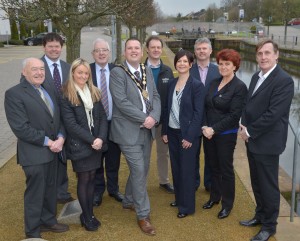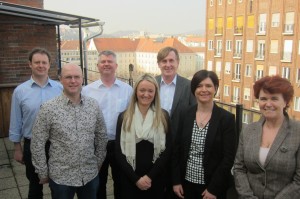 Czeching Out the Market
November 2014
Six company representatives on Invest NI's successful Czech It Out programme arrive in Prague to develop partnerships. NITC consultants have provided the companies with market research, matchmaking services and their local knowledge in preparation for the Market Visit.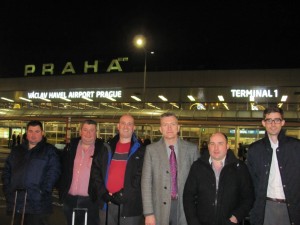 Lisburn City Council Trade Development Visit to Bratislava
November 2014
A group of companies have recently completed Lisburn City Council's third Trade Development Programme to Slovakia. NITC set up 32 appointments for 6 participants across a range of industrial sectors – engineering, interiors, ICT, recruitment and flooring.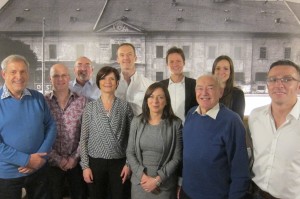 Councillors and Officers are received by their counterparts at Bratislava Town Hall, home to famous 17th century tapestries.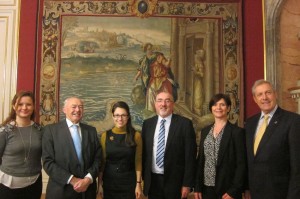 Lisburn Companies Develop Trade Opportunities in NL
October 2014
A group of companies have recently completed Lisburn City Council's Netherlands Trade Development Programme. Over the last months they have been prepared by NITC in terms of the market opportunities and matched with relevant Dutch companies.
Below: Alderman Allen Ewart, Chair of Economic Development, takes the companies through their itineraries, prior to departure for Amsterdam.
GOING DUTCH 13 in '14
June 2014
Invest NI's 13th Going Dutch programme participants make a market visit to Amsterdam as highlight of the leading export initiative.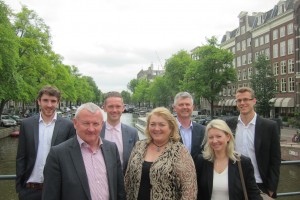 WELL POLISH-ED MISSION
June 2014
NITC's Consultants welcome a group of small businesses to Warsaw for a 5 day mission which saw many of the companies visiting both the Polish and Czech markets.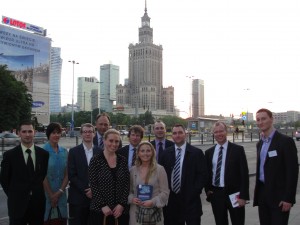 GOING THE EXTRA NORDIC MILE
May 2014
Northern Ireland companies travelled for miles across the Nordic markets of Sweden, Denmark, Finland and Norway as part of Invest NI's Trade Mission.
In total 17 companies representing a wide range of industries including oil and energy software, window and interior decor, medical instruments, red meat, craft beer, consumer goods, agricultural equipment, building materials and recycling, participated.
Collectively the companies covered more than 13.000 kms in 5 days whilst travelling to meet their business prospects across the prosperous Nordic markets with a population of 25 million consumers.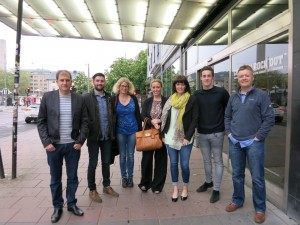 CZECH IT OUT FIRST !
February 2014
Seven company representatives were assisted by NITC consultants based in Prague to assess and access business opportunities in the Czech market, during an intensive three day visit, as the 1st cohort from Invest NI to Czech It Out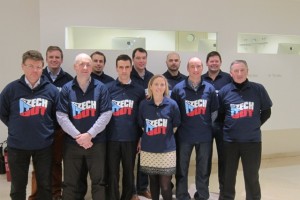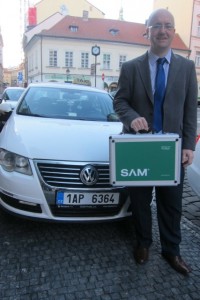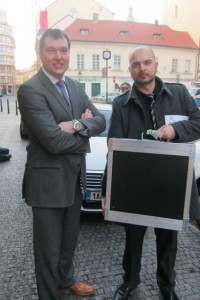 ---
EXPLORING EUROPE
January 2014
NITC Consultants covering 9 markets across Europe delivered Invest NI's Exploring Europe seminar in Belfast and opened the door to the Nordics and Central Eastern Europe for 70 export focused companies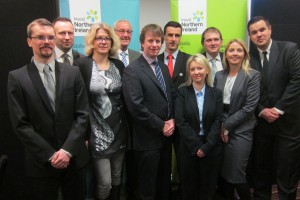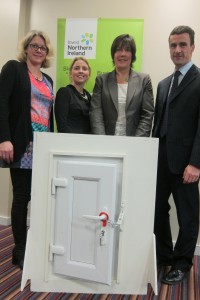 ---
GOING DUTCH 12
December 2013
Companies departing Schiphol after a gruelling Going Dutch Market Visit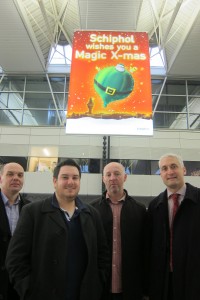 ---
TRADE MISSION TO SLOVAKIA
November 2013
Companies from the City of Lisburn participated in the Trade Development Visit to Slovakia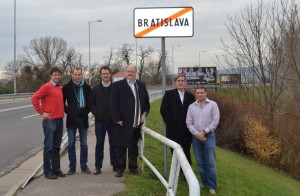 ---
CZECH IT OUT LAUNCH
October 2013
Representatives from 13 companies attend the launch of Czech It Out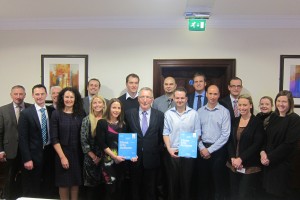 ---